Frequently Asked Questions about Physical Therapy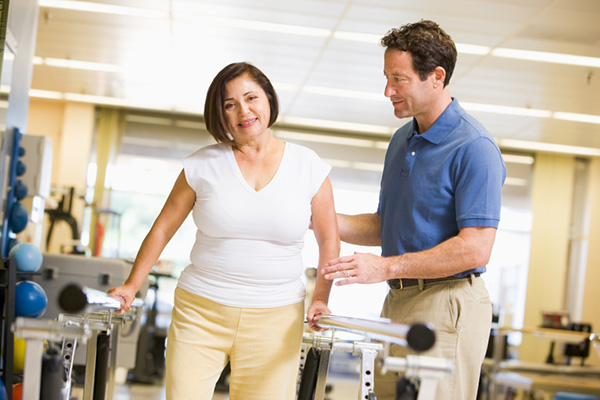 Read our physical therapy FAQ list to learn more about us. We have listed all FAQs with answers below. If you have specific questions that have not been answered below, please reach out by phone or email.
Do you accept my insurance?

See our list on the "Insurance Companies" tab. If you do not see your plan listed, please call one of our offices and we can verify if we are in network.
Will my insurance pay?

Most insurance plans cover outpatient physical therapy. Usually there is a co-pay or co-insurance/deductible due for each visit. You can call your insurance company ahead of time to verify your benefits.
What do I pay and when?

You will be responsible for either paying your co-pay or estimated co-insurance every visit or weekly. We accept cash, check, and all major credit cards.
What if I have no insurance?

We offer a discounted rate to our self-pay patients. Call our offices to set up a payment plan.
What do I bring to my first visit?

You should being your prescription for therapy, picture ID, and any insurance cards. You can print and bring in your paperwork already filled out to save time. See
Patient Forms
.
How should I dress?

You should wear comfortable, lose fitting clothing. The clothes you bring or wear should allow us to treat your problem area.
How long is each visit?

Your initial evaluation will take approximately 1 hour – 1 ½ hours. Your follow up visits should take 45 minutes to an hour, depending on your exercise program
What can I expect on my first visit?
During your first visit your physical therapist will obtain your medical history and perform a thorough evaluation including special test and measurements. Your therapist will administer treatment and will set up a home exercise program.
Who will I see?

During your physical therapy treatment you will be primarily followed by your licensed physical therapist. However, any of our other qualified staff may help you through your skilled physical therapy program.
Will you communicate with my doctor about my progress?

Yes, your progress will be measured monthly or whenever you follow up with your doctor, whichever comes first.
How many visits will I need?

Each injury is different and requires different time periods. Your physical therapy time frame will be discussed with you by your physical therapist on your first visit.
What do I do once therapy is over?
Once your therapy program is completed, we offer a variety of
Progress 2 Wellness
programs where patients and new clients can utilize our facility to continue their exercise program and obtain guidance from our therapy team. For more information reach out to us today either by phone or email.